Orlando Elks Lodge 1079 is a very busy place!
You will be hard-pressed to find a day during the week when there is nothing going on now that we have been able to re-open our lodge.   See our Calendar online for a daily reminder of the fun activities and fellowship to be found at the Orlando Elks Lodge.
We are located near downtown Orlando in the Milk District, and have a large parking area with free parking.  Join us for dinner and dancing to live music on Friday nights,  for Bingo on Monday nights, and Burgers and More during the lunch hours on the first and third Saturdays of each month!  Check our Calendar or call 407-894-1079 for more information.
If you're visiting Orlando, or if you're a member who has not been to our lodge in the recent past, feel stop by for a visit as well as some great entertainment once we've fully reopened, including:
 Public Bingo on Monday – join us!  You don't need to be a member to participate.


 Line Dancing Instruction

 Karaoke in the Pub


 Live Bands and Dancing Monthly


 Vintage Faire

 Burgers & More

Our Lodge offers free wireless internet throughout the building, so you can use your smartphone without using up your data plan minutes.
Orlando Elks Bingo Open to the Public!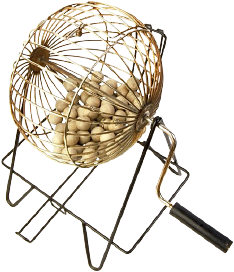 Mondays: 5:45 pm and 6:45 pm
Join us for B I N G O every Monday!
Our Bingo games are open to the public, so you don't have to be an Elks member to attend.
Volunteers Needed  Orlando Elks Lodge 1079 needs members' help in many different areas. Why not volunteer some of your special skills and help keep our Orlando Lodge one of the best!  It's EASY! Call today (407-894-1079) or email Orlando Elks to get started.
Looking for an Affordable Hall Rental Venue near Downtown Orlando?
Have Your Next Event Here! Our banquet hall, with a raised stage and lovely parquet wood dance floor, is perfect for weddings, holiday parties, birthday parties, meetings, awards ceremonies, or any other gathering of up to 250 people. We offer all-inclusive packages combining a great venue, catering, and two full bars, along with service staff.  No outside alcohol, or other beverages are allowed on the premises.
Orlando Elks Lodge Ballroom and Banquet Rooms Available to Rent:
   Ballroom with Big Dance Floor for Weddings and Private Parties
   Banquet and Meeting Rooms
   Catering Services
   FREE Parking and FREE Wi-Fi
   Minutes from Downtown Orlando – without the hassle!
Call Now for Great Rates:  407-894-1079
Contact us today to find out more or CLICK HERE for Orlando Elks room rental details. You Don't Have to be a Member to Rent Our Banquet Rooms for your Special Occasion! Reserve your holiday party, wedding or special event today, before all the best dates are booked.